MARLICE is a collaborative international forum to align the different sectors to develop strategies to move towards waste-free ocean.
MARLICE 2022 is the next step of the first edition of MARLICE, held in Seville in 2019.
During the MARLICE 2022 several key topics will be considered in the framework of participatory workshops: Innovation & business, monitoring and technologies, collaborative commitments, circular economy and plastic footprint, European policies, Regional Seas Conventions, among others. All attendants will be involved in the elaboration of common evidence-based documents toward the marine litter reduction.
BE PART OF MARLICE, BE PART OF THE SOLUTION
Connecting sectors
A participatory international Forum to join civil society, private sector, research and public administration to co-build up strategies towards litter free oceans throught.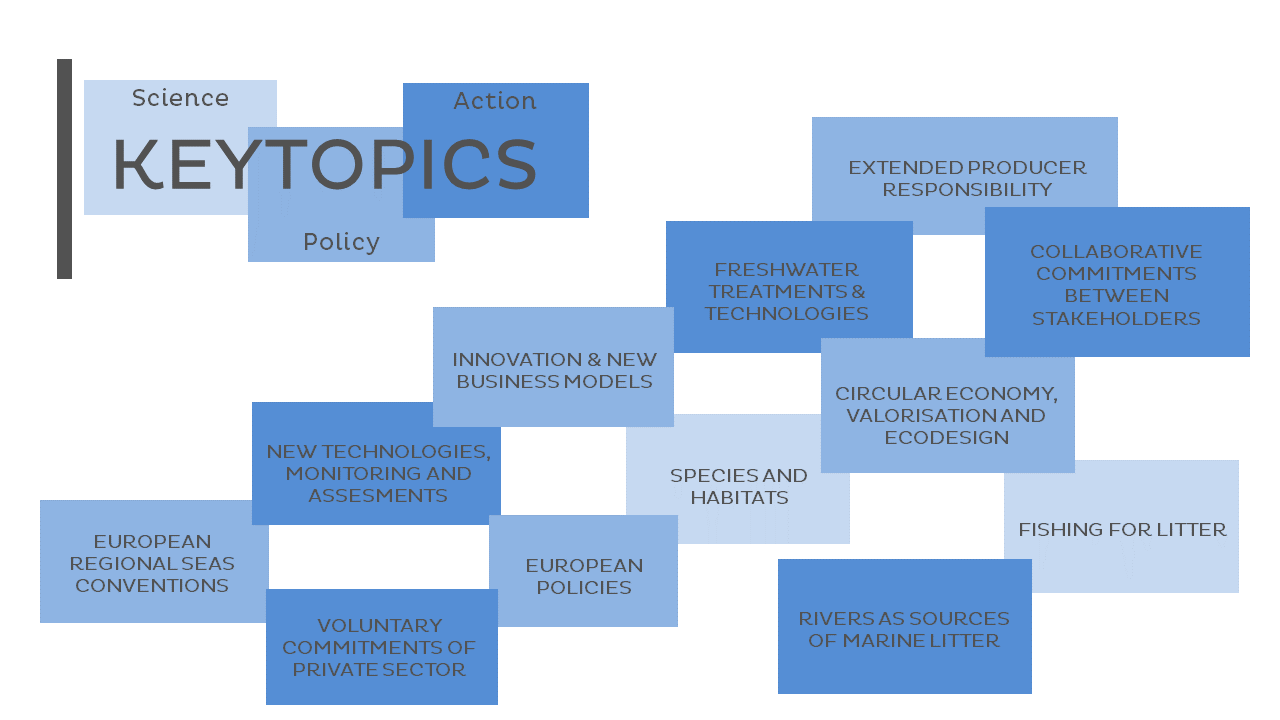 Programme
DRAFT PROGRAMME
This is the draft agenda of Marlice 2022, changes will be produced  over this provisional programme
2022-05-16T09:00:00+00:00
2022-05-17T09:00:00+00:00
2022-05-17T09:01:00+00:00
2022-05-18T09:00:00+00:00
2022-05-18T10:00:00+00:00
2022-05-18T15:59:00+00:00
Regional sea conventions meetings
Back to back to MARLICE 2022 and in parallel, Spain will host at the same venue  from 16th to 17th May the UNEP/MAP marine litter experts regional meeting and the OSPAR ICG-ML spring meeting.
DO YOU WANT TO JOIN MARLICE? If your organization is committed to ocean sustainability and wants to help find solutions, get involved in MARLICE 2022.
To facilitate your participation in this event, please contact with coordination team: marlice@aebam.org
Be part of MARLICE, be part of the solution
The online registration form will be available from the end of September 2021. In any case, if you are interested in receiving information about the news of MARLICE 2022, fill in your information and we will keep you informed
Seville, a city between two seas
Seville, in the south of Spain, is a city between the Mediterranean Sea and the Atlantic Ocean. On the banks of the Guadalquivir River, is a perfect setting to host again this international event.
Four rooms will be made available to the participants, according to the theme of the sessions:
Plenary (Auditorium space for a maximum of 250 attendees)
Multipurpose Room 1 - Sala Alborán
Multipurpose Room 2 - Sala Guadalquivir
Additional room for restricted meetings
PLENARY (AUDITORIUM, AQUARIUM OF SEVILLE)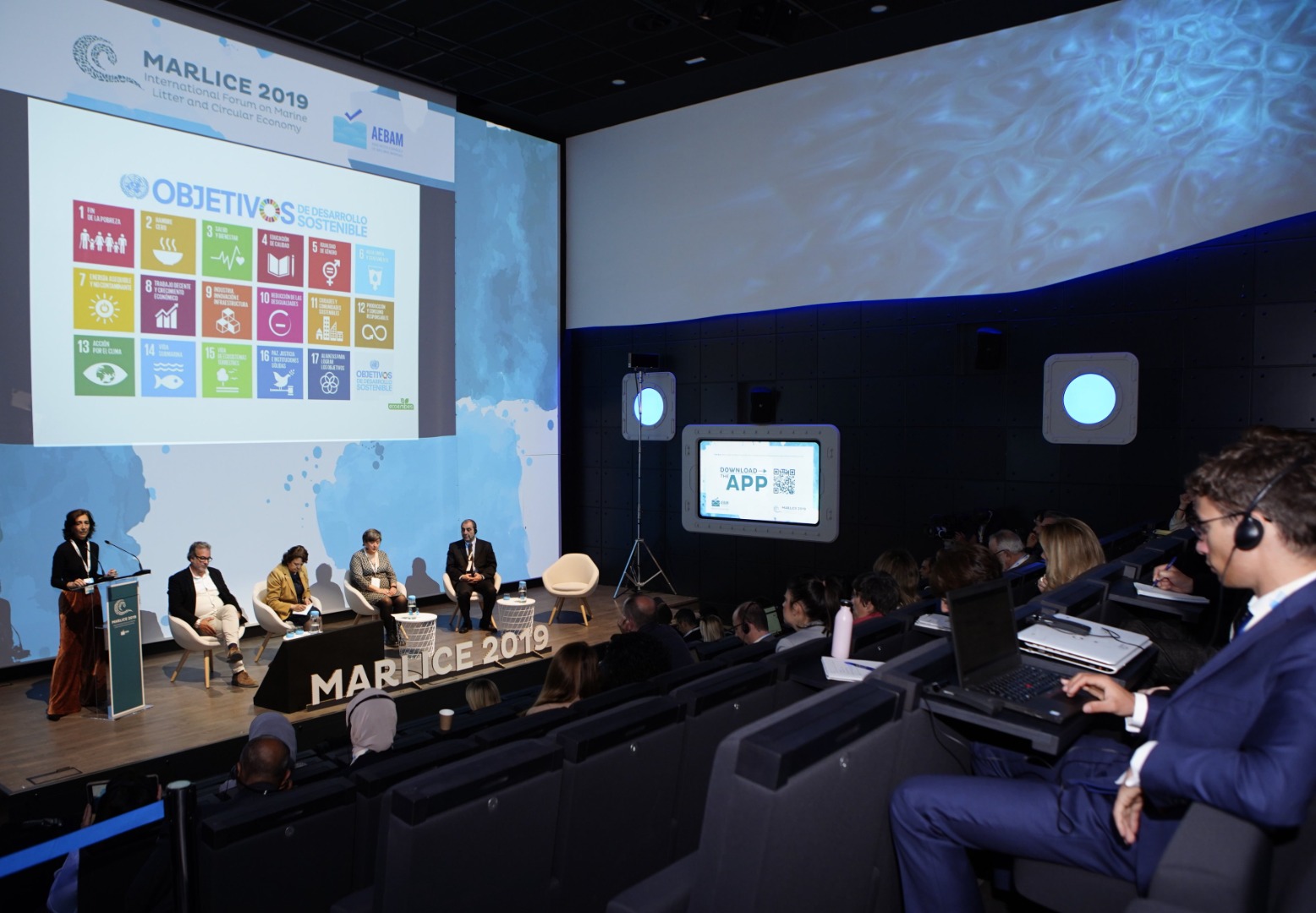 MULTIPURPOSE ROOMS (MUELLE 21)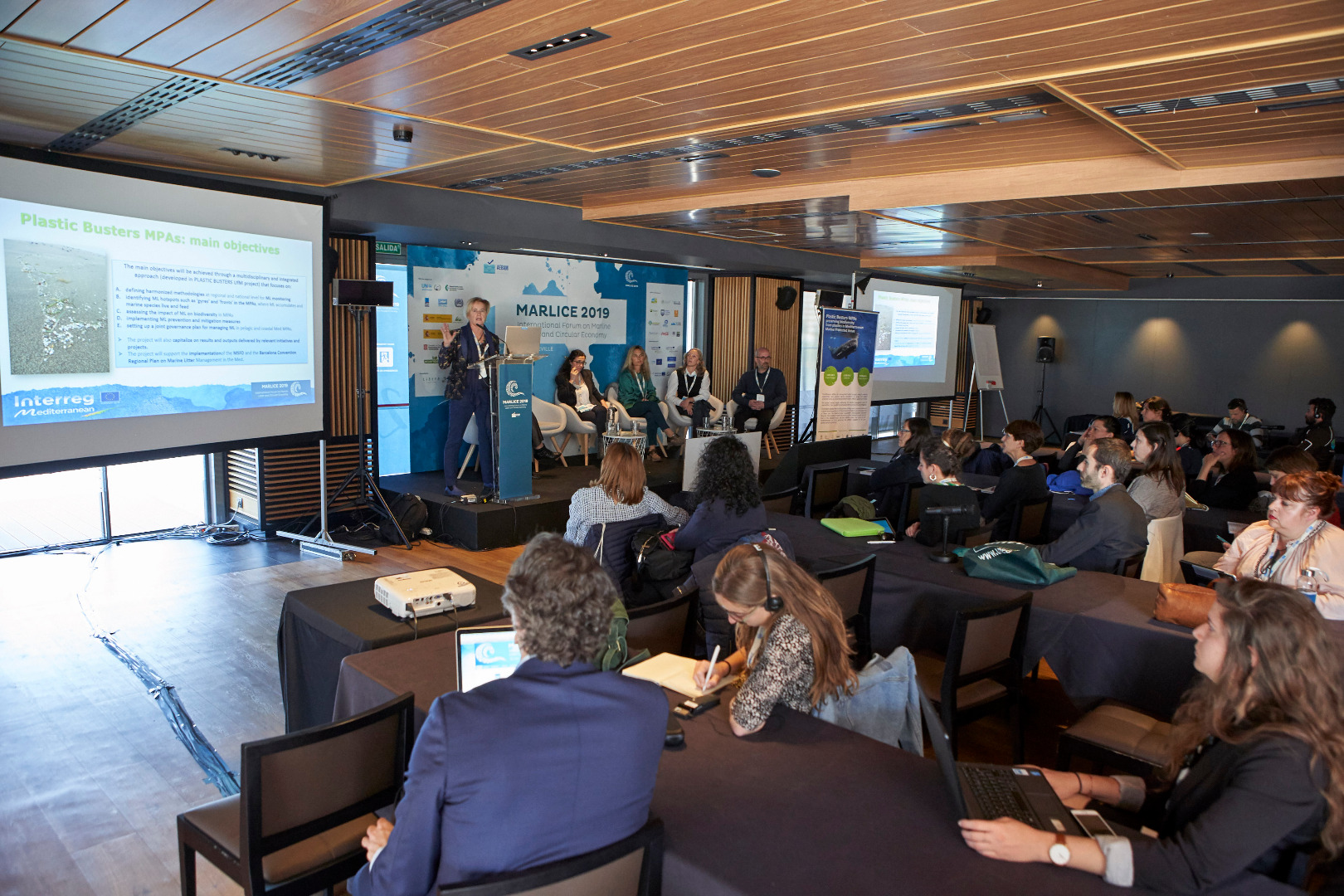 RESTRICTED MEETING ADDITIONAL ROOM
The Forum was conceived as a cross-sectoral and multi-stakeholder event to advance in the management of marine litter, gathering public authorities, research institutes, private sector and environmental organizations.
We celebrated our first edition of MARLICE International Forum on the 10th – 12th of April 2019 in Seville. Over 200 leading start-ups and entrepreneurs, industry agents, initiatives, change agents, researchers, NGOs, policy and financial institutions working on applications of productive, circular and sharing economies in the Mediterranean and Atlantic regions came together in Seville to look forward in the search for solutions for marine pollution.
MARLICE 2019 was held in coordination with the UNEP/MAP Second Regional Meeting on Marine Litter Best Practices (8th to 10th April). An open session for forum attendees was celebrated during the first day of MARLICE.
Visit MARLICE 2019 (hipervinculo: https://aebam.org/marlice2019/marlice2019.aebam.org/home_798745194.html) website for further information
Visit MARLICE 2019 website for more information
https://aebam.org/marlice2019/marlice2019.aebam.org/home_798745194.html
Acuario de Sevilla, Muelle de las delicias s/n (Sevilla)
Contact
Coordination Team Marlice
Email: marlice@aebam.org
www.aebam.org
Technical organization (logistical issues)
Phone: +34 916 324 420 Mobile: +34 606 182 854
Email: tecsecmarlice@aebam.org